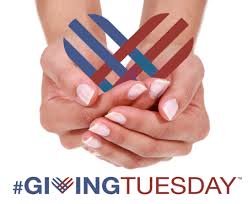 Giving Tuesday
Black Friday.  Small Business Saturday.  Cyber Monday.  Giving Tuesday.
For professional fundraisers, every day is "Giving Tuesday" – we go through our weeks with Giving Monday, Tuesday, Wednesday, Thursday, Friday (and, for many Saturday and Sunday).
Via @NPR: Love It Or Hate It, #GivingTuesday Has Become 'A Thing' https://t.co/SQmzFQ6Gl6

— #GivingTuesday (@GivingTues) December 1, 2015
Don't get me wrong.  I love #GivingTuesday.  On this #GivingTuesday – I encourage you to make a gift that feels FANTASTIC and it EXACTLY what inspires YOU.  The organizations you care about are undoubtedly sending you numerous appeals to join the masses and be counted.  If that inspires you, great.  But I encourage you to think a little deeper.  Think about giving in honor of someone who inspired you such as a coach or college professor.  Think about giving to an organization you see doing good work in your community.  Choose a special project you think could use a little boost.  If you are a loyal tither or have an existing pledge with your organization, consider doing something outside of that in an area you've been curious about.
Give to Inspire
As I enter my 25th year of raising funds for a living, I truly feel honored to work in my profession.  I get to work with generous people making the world a better place – through giving to students, institutions, projects, religious organizations, and environmental causes.  Donors make music come alive; buildings come out of the ground; dancers take the stage; athletes competing on the field; ideas creating movements; save animals from extinction and uplift social justice.  Engaging donors to fulfill these visions and dreams is truly inspiring.
But we don't make it easy for them.  Donors, that is.  As fundraisers, we don't make giving easy.  Instead, we use terms that disenfranchise or uninspire and we put out materials that act as a funnel for creative ideas which, I believe, leads to a smaller gift at the other end.  We create big campaigns which sometimes make people feel their impact is a drop in the bucket.  We create challenges and deadlines that are sometimes self imposed.  We have paper forms to complete, long memorandums for gift agreements, complicated reports, and our giving "opportunities" either read like diner menus or a one-item-only blue light special.
Even on #GivingTuesday, I find myself rather uninspired by the messages from the charities I care about.  The plea is to give.  Very few say why or the difference that it would make.
We need to interrupt these practices, take a step back, listen longer, encourage dreaming.  The largest gifts I have helped to usher in were from donors passionate about something.  The reason I give is when I know someone is sharing their passion and invites me to help make a dream come true.
"Unrestricted" Giving vs. Partnership
Early in my career, I was responsible for raising "annual gifts".  While I had the same eager donors with whom to work, the "menu" I was able to offer them was much narrower.  I had a bucket to fill for my organization and gifts outside of that bucket were not only not welcomed, sometimes I couldn't even accept them.  Or, gifts below a certain dollar range automatically went into an unrestricted fund.
Consider the term "unrestricted giving".  It is one of the least inspiring terms in the fundraising lexicon, yet we use it all the time. Every organization needs budget-relieving gifts.   But instead of breaking the operating budget into pieces that might appeal to donors, we try instead to induct the dreaming donor into the dreary world of "need" and "keeping the lights on" and spend a good deal of time on the "how" of giving (monthly, annually, via credit card, etc.) rather than the WHAT of giving.  We save the big projects, big ideas and gifts for special things for those with the largest resources (or those who are smart enough to ask).
Just this evening I was invited to a conversation with a group working on their College reunion.  The eager volunteer had been asked to be a Class Agent and she was excited!  What I found interesting (and helpful as a fundraiser) was hearing the dialogue from her peers who had held the role previously.  Their "lessons learned" read like a "DO NOT EVER DO THIS" to me as a fundraiser.  One of the key points was how little room for creativity and designation there existed for the volunteer as well as the donor.  The experienced volunteer gave advice we all should follow, "Inspire people!  If they cared about English, let them give there.  If they loved soccer, let them give there."  Getting people started giving where they care and have a personal relationship is the best way to inspire philanthropy.  By building that relationship, there is a greater possibility of guiding someone to a project that might need investment.
Every organization needs valuable donor partners who trust the organization enough to give a gift where it is most needed.  We need to inspire this type of giving, not demand it.  We need to treat our donors so well that a gift to our organization feels like one of the most special they give.  We also need to give choices, even if those choices are within the budget categories that keep our organization running.
Micro Campaigns
The greatest innovation in philanthropy in recent years is the movement towards micro giving and micro campaigns.  With these campaigns, donors can choose to fund projects.  The interesting thing is that donors often give multiple times throughout the year and enjoy participating in these grass roots campaigns with clear goals and exciting outcomes.  An example at the University of Maryland is a campaign for the program to restore bee populations and train bee keepers:
Honey bee die-offs threaten our food production, but a #UMD prof is leading an effort to save them https://t.co/YheWWHb4iQ #UMDinspires

— Univ. of Maryland (@UofMaryland) November 5, 2015
These types of campaigns get people excited about giving.  I've seen some of my University's major donors and board members give to these micro campaigns throughout the year.
Giving doesn't have to be a day.  It doesn't have to be annual.  It doesn't have to be obligatory.  It should inspire.
Inspired #GivingTuesday 
Make this #GivingTuesday your own micro campaign.  Choose something that inspires you.  If it is becoming a partner for an organization, do consider a gift without restriction; however, don't be bashful if the thing you want to support isn't on the "list" or check box.
And if you are a fundraiser, take a moment to make your own gift to something that inspires you.
Want some ideas?
Consider investing in the College that was saved by its alumnae and features some of the most loyal students in the country!  Give to the Sweet Briar College Fund.  You can read about their story here. 
Stacey Sickels Locke, CFRE, is a proud graduate of Sweet Briar College, Class of 1988.  She served as an employee of the College in the early 1990s working on the $25 million Campaign.  During that time, she solicited many leadership gifts which make up the current endowment. Since then, she has spent her career building support for higher education and the nonprofit community as a staff member and consultant for boards.  Stacey is a Senior Director of  in the College of Computer, Mathematical and Natural Sciences.  She is working with the Department of Computer Science on a campaign for a new building, the Brendan Iribe Center for Computer Science and Innovation made possible by  the largest gift in the history of the University of Maryland, $31 million.  She is a member of the Association of Fundraising Professionals (AFP), is affiliated (through the University of Maryland) with the Council for Advancement and Support of Education (CASE) and holds a Certified Fund Raising Executive (CFRE) certification from CFRE International.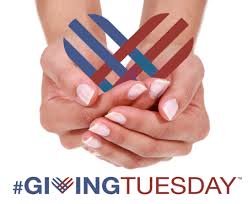 Follow us....






by

Share this....





by

Thanks for sharing!