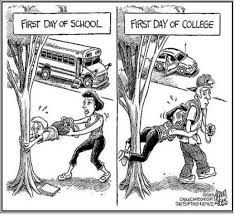 It was decided.  Or so I thought.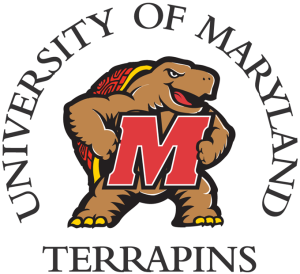 Throughout my son's junior and senior year of high school, he had his heart set on the University of Maryland.  This was only natural given that we spent nearly every weekend there.  I work for the University of Maryland and my husband has been a loyal alumnus (Smith School MBA `82) and season ticket holder attending Maryland sporting events since he was a small child (driving from Pennsylvania with his father for games).  Lyn's passion was infectious and Kent and his brother, Leland, happily attended tailgates, football games, basketball games and enjoyed the special events afforded to loyal donors.
As the child of a staff member working in the College of Computer, Mathematical and Natural Sciences, Kent came along for hackathons, tech-talks and visited some of the coolest companies existing today (Facebook, Google, Twitter…).  Eventually, he was participating in hackathons as a high school student and had his heart set on being a computer science major.   Kent wanted to be a Terrapin.
He wanted so much to be a Terrapin that he didn't want to apply to other Colleges (though I encouraged him to do so).  The Admissions staff were very encouraging and he felt confident that Maryland was his only choice.  He was okay with a community college option if that didn't work and didn't want to consider other Maryland Schools.  Maryland was his top choice.
But that was not to be. The Admissions process at the University of Maryland did not have a sieve large enough for my son to pass through.   He was not accepted (though they were encouraging of the possibility of coming in the second semester).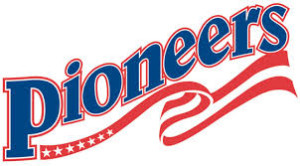 So, it was settled.  Kent was going to attend our local community college.  Anne Arundel Community College is an exceptional College.  I worked there for five years as Executive Director of the Foundation and Institutional Advancement.  Kent received a scholarship for entrepreneurship in his senior year of College for some of his business ideas.  I knew the faculty there were exceptional and thought the small class sizes would be great for him.  He was going to be a Pioneer.   Or so I thought.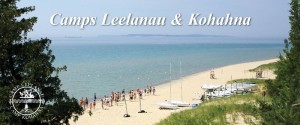 Kent left for Camp Leelanau in Michigan in June of 2014.  His car was packed with his trusty trunk, clothes and all manner of toys for his time off. He had attended since he was six years old along with his brother and many lifelong friends.  This year he was to be a counselor.  It was a magical summer which I lived through vicariously through his photographs, vlogs, occasional letters and infrequent phone calls.  It was a magical summer.  I looked forward to his return and having him living with us for the fall.  But that was not to be.
Kent pulled into the driveway in August with his car packed to the gills.  I envisioned several days of laundry and unpacking, but that was not to be. His first announcement upon pulling into the driveway was that he was NOT attending AACC and was going to attend Principia College in Elsah, Illinois.   He wanted to be a Panther!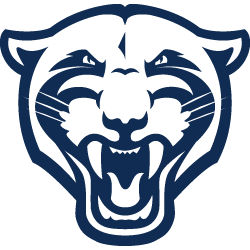 I didn't even know it was possible to make a College choice so late in the process.  Everyone I knew had children with deposits on file at their chosen schools and most had already left to deliver them.
This was where I discovered the strength of a small, liberal arts College — personal attention.  The Admissions representative for Principia walked us through the process and expressed his enthusiasm over Kent's application.   Kent's application was fast-tracked.  We reviewed curriculum, we discussed housing, we ran numbers and ultimately came to the conclusion that this would be an excellent choice.  Kent's enthusiasm led the way in this regard.  He never even unpacked his car from camp.  He shoved in a few items to decorate his dorm room…and off he went.  None of us have regretted this decision and no one has looked back.
A small, liberal arts College becomes a part of one's family – even one's DNA (I've written about this in a separate post about my relationship to my alma mater, Sweet Briar College).  Kent's first year was phenomenal.  I got together with several of Kent's friends who attended the University of Maryland where I work.  While they were in large lecture halls "teaching themselves", Kent was exploring the joys of experiential education.  His joy for learning came through every conversation.  I knew we'd made the right decision.
Last week, Kent left for his sophomore year at Principia.  His RAV4 was packed to the gills and he couldn't contain his beaming smile.  He is a Panther indeed.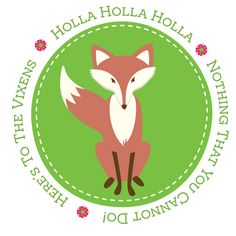 This week, students returned to Sweet Briar College.  This historic group of students chose a College facing its future with determination.   These new members of the Class of 2019 want to be Vixens!
This milestone was not a certainty. The former President and Board of Sweet Briar College voted to close the College on March 3, 2015.  These former leaders had given up on the students, parents, faculty, staff, alumni and community.  They had given up hope.  But their plan was not to be.
Instead, thousands rallied to raise funds for legal fights to keep the College open.  Against all odds, the suits were successful and a settlement was reached to keep the College alive.  The board members all resigned and the keys were turned over to a committed new board in July, 2015.
Alumnae and friends have visited campus for work days leaving dorms, social spaces, and classroom buildings sparkling.  Faculty and staff – some paid and some volunteer – are filling key spots to launch a new academic year with sound operations.  This is an incredible example of engaged alumni faithful to an institution.
All across America, students are returning to school in the care of faculty, staff, administrators and their community.  For the majority, their choice is certain.  But not everyone is certain.
It is not too late to select the College of your dreams.  I am so grateful that my son followed his heart and made his dream come true to attend Principia College.   Some would have thought it was "too late" to make such a change.
My heart swells with pride seeing the students returning to Sweet Briar College, my alma mater.  Those driving up the driveway this past weekend — and those who will come — are a new part of my family.  They make our dreams come true. So many worked to make their dreams come true to return and graduate.
If there is a doubt in your child's mind about their choice (or yours), know that there are thoughtful admissions officers who can reach out to help determine a new path.  Small, liberal arts Colleges like Principia, Sweet Briar, and many more can address unique situations with thoughtfulness and care. There is a place for everyone that will feel like home.  Until you find that place, don't give up hope.
It is never too late.  Some College will welcome your child and your family with open arms.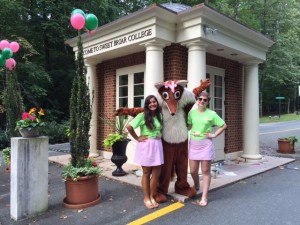 Students returning to Sweet Briar College warmly welcomed back, 2015.
Resources:
Sweet Briar College Admissions
National Association of Independent Colleges and Universities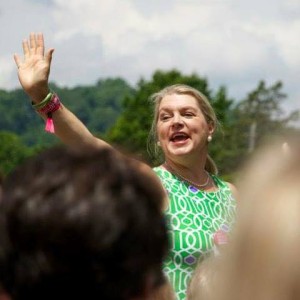 Stacey Sickels Locke, CFRE, is a proud graduate of Sweet Briar College, Class of 1988.  She served as an employee of the College in the early 1990s working on the $25 million Campaign.  During that time, she solicited many leadership gifts which make up the current endowment. Since then, she has spent her career building support for higher education and the nonprofit community as a staff member and consultant for boards.  As a volunteer, she has served Sweet Briar since graduation as a fundraiser, admissions ambassador and now advocate for the #saveSweetBriar movement. She raises funds for Saving Sweet Briar, a charitable organization committed to the future of the College  She is a member of the Association of Fundraising Professionals (AFP), is affiliated (through the University of Maryland) with the Council for Advancement and Support of Education (CASE) and holds a Certified Fund Raising Executive (CFRE) certification from CFRE International.
Follow us....






by

Share this....





by

Thanks for sharing!