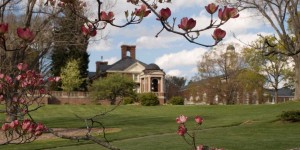 While this letter and post pertains to a lovely College in southern Virginia facing possible closure by its Board, it also applies to you.  Read on to discover why. I do hope my dear blog subscribers will forgive me for the recent #saveSweetBriar, pink and green and passionate advocacy for my beloved College.  As a way of reaching a broader audience, I have decided to use my "channel" in lieu of multiple posts on social media.
"When the whole world is silent, even one voice becomes powerful." – Malala Yousafzai
I am very disappointed not to have the voice of the Alumnae Board through the difficult days and now weeks since the announcement by the Sweet Briar Board of Director's of its intentions to close our beloved College.  The voice of our alumnae leadership is important — and tragically missing.  I fully realize that there are other stakeholders far more impacted by the Board's decision than alumnae (such as students, parents, faculty, staff and community members), but that does not mean alumnae do not have a voice.
Alumni Boards exist to represent the voices and needs of the alumni or stakeholders of an institution.  They are the one group that "speaks" for alumni.
I believe we are seeing one of the largest stakeholder rallies that higher education and the nonprofit community has seen or will see for quite some time.  The number of national news stories featuring the actions of the alumnae is inspiring.  National papers, regional papers, television stations,  trade journals, blogs, and a storm of social media are carrying the story of the passion our alumnae have both for their College and against the Board's plans to close.
The current College President appears to be the primary spokesperson for the College.  The voices of the alumni on the Sweet Briar Board and members of the Sweet Briar Alumnae Board are woefully missing in the dialogue.  
At this point, a new Board of Saving Sweet Briar has taken over and filled the gap.  At this point, this Board speaks for me.  I believe this new Board of Saving Sweet Briar not only speaks for the majority of the alumnae, but also represents the truest intentions of the founder of Sweet Briar, Indiana Fletcher Williams.  Indiana formed the College as a living memorial to her beloved daughter, Daisy.  Her act of philanthropy provided the land, buildings and investments which created the College in 1901.
The monument to Indiana's daughter Daisy overlooks the campus from a clearing called Monument Hill.  From that perch, one can take in the view of the campus created as a "living memorial" in her memory.  Daisy's parents are buried in the same graveyard.  In the early 2000s, I put my name on a list to be buried in the columbarium at the top of Monument Hill.  I imagined one day my lifespan would be carved into the stone there.  Never did I imagine my College would have an end-date.  It will not – if I can help it.
The Amherst County Attorney and the legal counsel representing the Saving Sweet Briar Board and stakeholders believes that the College has broken State law by not honoring the intent of donors, including the founder.
No Board can say it is being true to its mission to close an institution.  A Board and administration working to close the institution is not acting consistently with the original donor's intent and will.
I join the voices of alumnae — and now a growing number of non-alumni — crying out against the Board and Administration's actions.  Alumnae feel they could have done something more had they learned sooner of the perilous situation the College purportedly faces.  There were mechanisms to do so.  A fundraising feasibility study undertaken with 200 of the most generous and most loyal alumnae did not "test" a "crisis message" or give any indication to those alumnae that the College's future might be in jeopardy.  Unlike others, I DO understand why the College could not "go public" with a possible closure; however, I DO NOT understand why the College did not test out this message with the very loyal alumnae who would be the most likely to help.   Part of why I can say this so firmly is because I once worked for another institution facing possible closure and they WERE honest with a message along the lines of, "If the School were in peril and facing possible closure, would you be willing to give?  How much?" I know these questions were confidentially asked at that institution because it was my (difficult) job to visit the alumnae after these visits and discuss their support.  That School survives today.  Unfortunately, Sweet Briar administrators and the Board elected to keep their donors in the dark.
The feasibility study wasn't the only way the College could have shared information. There is another subset of alumnae they could have contacted, Class Leaders.  Class Agents represent their class and help encourage alumnae financial support.  These Class Agents have personal relationships with their classmates and have been successful over the years raising funds.  These Class Agents – and Class Presidents – and Class Secretaries — are an organized group in every class who could have been harnessed to communicate about the intense needs.  Instead, their energy is now focused on the #saveSweetBriar movement.  Current students and parents were also kept  "in the dark" and shocked at the announcement.  I am certain there were avenues of communication that could have been utilized to strengthen their support.  When I attended Sweet Briar, there was a Parents Council and my parents reached out to fellow parents formally and informally.
If you are not a Sweet Briar alumna and you have read this far, I assert that this should matter to you because…
….If you are an ALUMNA/ALUMNUS of ANYWHERE…YOUR alumni board of YOUR College has an important role to play. Your Class Officers (if you have them) should be a source of timely and important information.  Your Class Secretaries could share information not just about alumni life and career highlights, but also key information from your School.  I know my Class Leaders (because I am one of them) would have taken this on with thoughtfulness and gusto.
….If you are a STUDENT or PARENT attending ANY SCHOOL… your Board of Directors has incredible power over your future.  You should make a point to read the meeting Minutes.  Read the financial statements. Develop relationships with Board Members.  Scrutinize the membership of the Board – is it representative?  Ask questions and ask again.  Are there forums to learn information?  What would YOU do if your Board announced it was closing your child school?  Nonprofit?  What would you do NOW to prevent it?  Whatever that is — DO IT NOW!
There was a movement in higher education in the late 1980s and early 1990s to end Alumnae Associations (particularly with separate dues structures).  I saw this happen at Sweet Briar.  The dues that alumnae paid provided operating support for the Alumnae Office staff and programming.  When I worked for Sweet Briar College in the early 1990s, the dues structure was abolished with only Clubs in regions remaining independent.  Then it was thought that this was a good move for the staff because they could become full employees of the College with benefits.  The Alumnae Association leadership came under the control of the Development (fundraising) Office.  As a fundraiser, this all made sense to me.   After soliciting a major gift from someone, I certainly didn't feel right asking them for a $30 gift of alumnae dues.  As an alumna, Iooking back, I realize this was a terrible mistake.
The independence of an Alumni Body or stakeholder body is critically important.  There must be a separate organizational body of each key stakeholder ideally with financial footing and also with a vote on key issues facing the institution.   If the organizational body at the institutions you love does not have representative voices from key stakeholders on its Board, you should advocate for that NOW.  If a School:  students, faculty, staff, alumni, parents, community members.  If a non-profit:  service recipients, residents, community members, staff.   Dues may seem "silly" to collect, but having a financial base is helpful and necessary to retain independence.  I, for one, advocate a donor "tax" on all gifts to fund Alumni Associations vs. separate dues.  The very activities of an Alumni Association are what cultivate and often steward donors. 
In the public school my children attended the Parent Teacher Organization had tremendous power.  They collected separate dues.  They had their own meetings.  They were not always lock-step with the administration.  They had a voice through the County Board of Education to voice their views and oppose decisions.
At the private College I attended, many of these types of leadership structures were and are absent.  Now that we face closure, I realize we lost important voices and funding mechanisms that could help today.  
So where do we go from here?  Yesterday, the #saveSweetBriar Board, represented by its attorney, asked the President and Board to step down.  The President and Board responded in the media that they intended to keep their positions.  I imagine further legal actions will take place, and I hope they do very soon.
As a professional fundraiser, I watch this with keen interest.  I know there are many extremely important lessons to learn with respect to what is happening with Sweet Briar.  These lessons pertain to the nonprofit community as well.  I am taking notes, so stay tuned.  I have been contacted by my industry's publication to write an article about it.
Until then, as a graduate of Sweet Briar College, I am doing everything I possibly can to reverse this decision and keep the College open.  I want to look back 5 years from now, 10 years from now or at the end of my life and know that I did all I could.  I would still like the College to be thriving WHEN it becomes my final resting place.
Until then, #saveSweetBriar.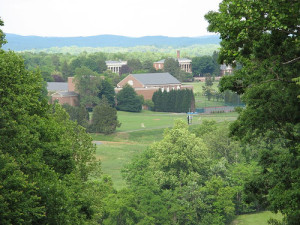 Follow us....






by

Share this....





by

Thanks for sharing!