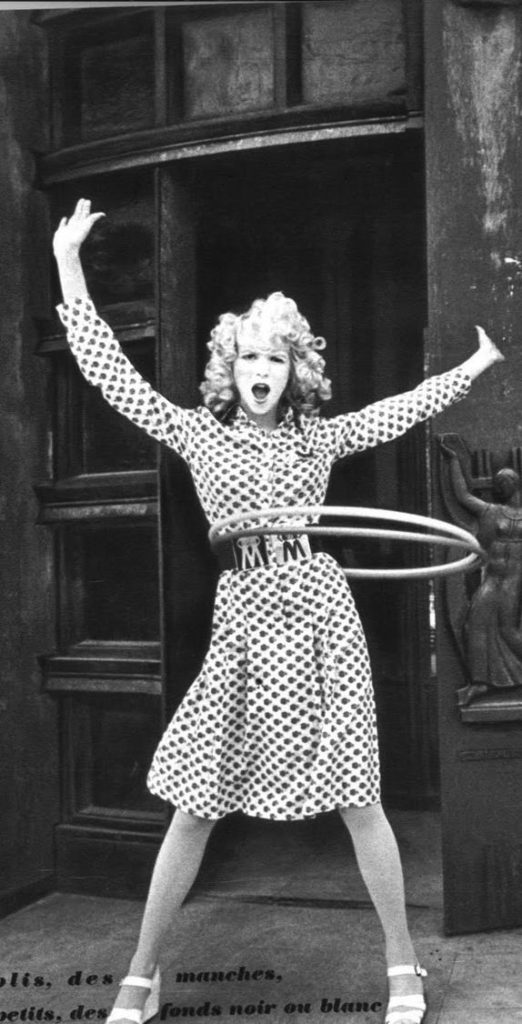 Stay Inside Your Own Hula Hoop
I love synchronicity. This past week I was treated to a series of synchronistic events. It got my attention.
A week ago, a wise woman I know was sharing a story about a challenge in her life and she remarked, "I need to remember to stay inside my own hula hoop". The image conjured up in me fond memories of myself as a young girl with a bright pink hula hoop with white stripes. I could hula hoop FOR-E-VER. Sometimes, I would hula hoop while watching "The Love Boat" on Saturday evenings in our family room in St. Louis, Missouri – for the entire episode. If I saw a hula hoop at someone else's house, I couldn't help but give it a try. I had not tried using a hula hoop for many years.
Stay inside your own hula hoop….
Photo credit: Familyeducation.com
The image of staying within my hula hoop has been with me since I heard my friend share the idea. I've thought about it in my family. As a Mom, I've been called a "helecopter parent" and even joked that I was a proud one at that. But, as my children have grown older and wiser, I realize that often it is better for me to let their ideas shine through rather than adding my own advice. Staying in my hula hoop as a Mom means, to me, giving my children room to be themselves and to allow their best selves to emerge. I am often struck by their thoughtfulness and the care with which they make decisions. No two people can share a hula hoop – it doesn't work. As a Mom, staying in my own hula hoop also reminds me to take care of myself so that I can be there for them when they need me (and not be a burden on them in the future). As a daughter, I know it is important to respect my parent's space, choices, independence, and lives. My mother has health problems and I am often told by her caregivers, "You need to tell her to do such-and-such (take it easy, don't do something, etc.)" or they will talk to me with her sitting right there. I take great pains to remind them that she is the patient and gets to decide what is best for her. And so it goes. The hula hoop analogy is helpful to think about in my role as mother, daughter, wife, and friend.
organicauthority.com
At my work, staying in my hula hoop means to me respecting the hierarchy of my workplace. I work in higher education where there are many layers of leadership. Each person in the chain has an important role and needs to feel both informed and also in charge. It is my nature to want to be informed and to want to know what is going on. Most of the time, it either isn't my business or isn't something I need to worry about. Staying in my hula hoop – my lane – my chain of command – my job title – my building – always goes better than letting the hula hoop fall and stepping out of it. There is plenty to do within my own job and role as well. When I step back, people step forward and often better outcomes result.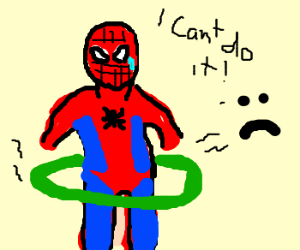 Earlier this week, I had a particularly challenging day. I felt anxious and uncertain about the future. I had people around me all wanting different things for me, disappointed in me, etc. I felt I'd let important people down. I felt misunderstood. I decided to take a walk with my dog, Beckham, to think and to settle myself down. It was a Thursday, trash day. As I walked through the neighborhood, I began to settle down. My breathing settled. My heart rate lowered. I began to think more constructively about my situation. I reflected on how long some of my neighbors had been in our community. My next door neighbor has lived in the same home since I was in high school. I've watched children being brought home from the hospital, walked in strollers, walking their dog, and walking a graduation stage. I was reminded of taking the long view. Taking one day at a time. Not trying to solve everything at once. Thinking for myself versus thinking through what I perceived as everyone's expectations of me. As we turned down the street to my house, a glint of light caught my eye. As we came closer, I noticed a stack of colorful hula hoops sitting in my neighbor's driveway along with their trash cans. I laughed out loud. OF COURSE the hula hoop message was JUST PERFECT for my situation. If I focused on myself, what I could control, and not try to control others, I could at least pare down what was making me anxious into smaller pieces. I looped about five hula hoops over my arm and decided I would put them to good use.
At work, I brought a pink hula hoop and leaned it against my whiteboard. inside the hoop, I wrote, "Stay inside your own hula hoop". At home, I put a hula hoop in the planter between my garage doors. It is the first thing I see when backing down the driveway in the morning and the last thing I see when I pull into my parking spot at night. In my office at home, I leaned a hula hoop under the wall where I empty my purse at night. In my bedroom, there is a hula hoop peeking out from behind the headboard of my bed. While these may seem strange to those who see them, to me they are a simple reminder of a powerful way of being.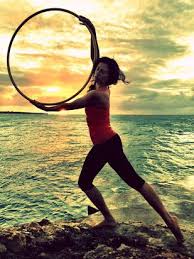 If you hold a hula hoop out in front of you, it creates a frame for whatever you gaze upon. I decided to put the hula hoops in places important to me as a reminder of this perspective. I also saw another "message" in the hula hoop. The letter "C" repeats itself at the left, top, bottom, and right. There are many words that start with the letter "C" that relate to this "stay inside your hula hoop" mantra. The word "CAUSE" is one of them. I could ask myself to remember that I did not cause the situation that is troubling me. Or, if I did, to do what I could to apologize or get out of the way. Another "C" word is "COMPLAIN". If I complain about a situation, it is not likely to get any better and, more likely, it will get worse. Another "C" word is "CONTROL". Remembering that I am not in control, that I shouldn't over-control, and that by trying to control a situation I am likely going to make it worse. A "C" word to avoid is "CAN'T". Most of the time, I can't control a situation, but when I can do something about it, saying "I CAN" is better than "I Can't".
The three (or more) Cs: I can't CONTROL the situation, COMPLAINING doesn't help, I didn't CAUSE the situation (or if I did, do something about it), and avoid CRITICIZING.
This morning, I shared my story about finding the hula hoops with a group of friends. Several asked me if they might have one of the hula hoops I had found. At the end of the gathering, one of the members walked back into the room with a stack of colorful hula hoops on his arm. He explained that he and his wife had gone to Baltimore the previous day and he thought he would take some hula hoops from his garage with him in case he saw children that might like to have them. He never saw any children. But when he heard my story and the fact that several people wanted to have one, he thought, "Synchronicity is often a sign that something special is going on". He went out to his car and brought in the hula hoops to share with our group. The reaction was priceless. Each person got to choose the color and pattern that most appealed to them. It was such an adorable scene: Smiles all around, people asking for particular colors, and people trying their hula hoops. I will long remember the sight of our group walking out to their cars with hula hoops in hand.
The situation that led to my feeling anxious earlier this week is still present, but how I am thinking about it has lightened a bit. While my hula hoops may look like a misplaced piece of plastic and glitter, they are also a portal through which I can see myself and those I love in a fresh way.
Synchronicity is often a sign that something special is going on…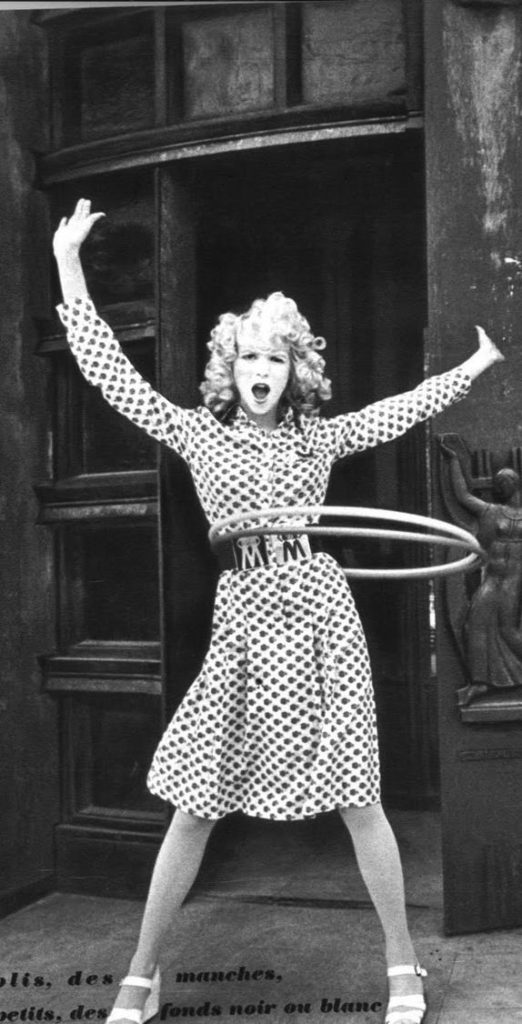 Follow us....






by

Share this....





by

Thanks for sharing!
Comments
comments