James Jones — the Commonwealth of Virginia requests his removal in its injunction.

"Argue for your limitations, and surely they're yours." — Richard Bach
The announced closure of Sweet Briar College provides much fodder for every stage of grief.  The current President and leadership's statements continue to horrify many alumnae and the public at large.  Each time the President takes the microphone or speaks to press, the quotes get worse.  The President of the Board, the President, the President's wife and other leaders: How is it possible in 2015 that people could speak this way?
Here is how NOT to speak about higher education — or women — or diversity — in 2015
 "Sweet Briar's rich-girl days were long gone."
— Sweet Briar President and Chair of the Board, Paul Rice
Rich girl days?  Really?  While every School and College may have a percentage of students whose parents are able to pay for tuition without any loans or grants being taken and provide for many of the extras, Sweet Briar has never been a majority "rich girl school".  Even back to the founding days of the College there were scholarships for financial need and students were able to work in all types of jobs to provide for their education and expenses.
Jones told The New York Times that for students who entered Sweet Briar in fall 2014, 37% are first-generation college students, 32% are minorities, and 43% received Pell grants — federal financial aid grants for low-income undergraduates.
To use this statement as a reason for the College closing is one of the most egregious Jones has made and has generated widespread ire.  To have this statement made as a negative is extremely unfortunate. Some have picked up on this statement and repeated it in front of current students and their families both on campus and around the country — as if this is a negative.  Colleges and Universities across the country are THANKFULLY becoming more diverse in many ways — racially, socio-economically.  Mr. Jones' wife describes it this way in a public Class of 1969 webpage:
Then you thought about the cost of four years of college today. That cost is far beyond what an average American middle class family can afford without great sacrifice and careful financial planning. But, Sweet Briar had a world-class riding program, so surely there were girls from super wealthy families attending, weren't there?
Evidently not, Mrs. Jones.  The majority of families in higher education today are described by the statistics your husband quoted and the average middle-class family.  Sweet Briar should embrace these students and their families.  A school of "girls from super wealthy families" is never a goal for even families who are blessed with extraordinary wealth.   Diversity is a blessing to all.
Mr. Jones' comments not only appeared in print, but on a call with thousands of alumnae he was bold to say:
"I guarantee you that the students of today and the students applying are not of the same caliber as your generations."
This phrase has been repeated by some in support of closure and is extremely disrespectful for current students and their families.
Frankly, students who are bringing in Pell Grant income may be, in fact, contributing significantly to the bottom line. I raised a question to the former President when I visited for my 25th Reunion and she said, "It is the traditionally full-pay families who are sometimes paying the least – because they know they can negotiate. "
Every school has a range of socio-economic diversity.  To blame the closing of the school on a change in the percentages is irresponsible and offensive.
Sweet Briar is no longer the "horsy school on the hill," current professor.
Horsy school on the hill?  Good grief.  One of Sweet Briar's STRENGTHS which continues (based on this year's award winning season) is its equestrian program. While a small percentage of Sweet Briar students ride horses and an even smaller percentage of students bring horses with them, to describe the College this way indicates a complete lack of awareness of the award-winning program as well as the successful athletes, including Lendon Gray, a three-time Olympian.  Our award-winning sports teams and incredible coaches are one of the hallmarks of Sweet Briar — and frankly any College or University.  Riding is something that gives us a niche and a good reputation.
Sweet Briar determined in 2011 that the alumnae's changing demographics made it impossible to effectively conduct a large-scale fundraiser, Sweet Briar's vice president for finance Scott Shank told The News & Advance.
2011 is a full enrollment cycle away from 2015 where we are now.  It is very unfortunate that the College did not conduct a professional feasibility study of its alumnae testing REAL issues and themes.  The last feasibility study of 200 alumnae was conducted by staff members (I have spoken to many alumnae who gave when I worked at the College and who participated in this study – they cited no confidentiality as staff were the interviewers; no theme of any concerns; no details about giving levels). This was a huge missed opportunity.  Alumnae assert that the College did not come to them and the fundraising ability they have shown — in incredibly creative ways — is inspiring (to this fundraiser in particular).
To say that the "changing demographics" made it impossible to conduct a large-scale fundraiser is completely offensive.  This was my reaction initially and then I heard from the editor of the leading industry publication in my field (when she read about Jones' and Shank's statements)
I didn't attend Sweet Briar, but I have to say that as a person of color (and donor to causes I care about) this bit attributed to the institution raised my ire.
By the way — news flash — one of the most generous groups of alumni are those who received scholarships and support themselves because they feel a duty to give back.  Some of the world's leading philanthropists did not come from wealth — someone helped them.  Chances are, your "changing demographics" may actually be the source of great support in the future.
In response to why the College couldn't adapt or change….
Here's more from Jones' conversation with IHE earlier this month on Sweet Briar becoming co-ed:

Jones said that, at Sweet Briar, going coeducational did not seem like a simple solution. He said that such a move would have required lots of money for scholarships and facilities, and he wasn't subtle about the purpose of the spending. "We would need scholarships to basically buy males," he said.
Buying males?  Are you kidding me?  I have two sons, one college age.  He is not "for sale".  He chose to attend a small, liberal arts College in the Midwest.  As a parent, I would have loved to have him consider Sweet Briar (albeit with a different male-counterpart name).  I imagine there would have been many more interested and they would not have to be "bought".  Even if it is true that merit or scholarship support might be necessary in a greater percentage initially, to frame it as "buying males" is just disgusting.
The Chair of the Board, Paul Rice stated (when dismissing the possibility of going co-ed)….
Rice elaborated on the projected increased spending in The New York Times.

"You don't just take 'ladies' off of every other bathroom door and put 'men' up," Rice said. "You have to add programs and facilities, athletics. All of these things take significant investment and time."
This is the Chair of our Board folks.  Obviously, a co-ed environment requires some adaptations.  There are men and women's bathrooms in every facility on campus as it is.  How do you think we get through Reunions?  We have men and women in dorms, attending events and classes all across campus. It would not be terribly difficult to allocate a dorm for male students.   We have sons of current faculty and staff who attend Sweet Briar. With the new athletic facility, a key asset was available.  Furthermore, the College has capacity for far more students than it current enrolls, so even a small percentage of men initially could no doubt have been accommodated.  To hear this decision dismissed so callously down to labels on bathrooms doors is embarrassing and does not instill confidence in the decision making or deliberations  of the Board.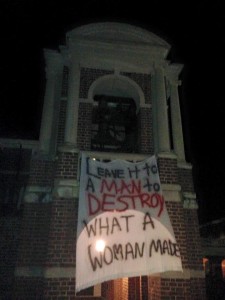 In the initial announcement about the closure of the College, the President seems to indicate that people just don't chose a College like Sweet Briar anymore.  He wrote,
"While the College has long been part of my life, as my wife is a 1969 graduate…..The board, some key alumnae and I have worked diligently to find a solution to the challenges Sweet Briar faces. This work led us to the unfortunate conclusion that there are two key realities that we could not change: the declining number of students choosing to attend small, rural, private liberal arts colleges and even fewer young women willing to consider a single-sex education, and the increase in the tuition discount rate that we have to extend to enroll each new class is financially unsustainable."
This statement is telling because it seems to be that there was just a small group of "key" alumni who convinced themselves there was no hope.  He then refers to them as "us".  Clearly, he left out the voices of thousands of alumni and his own faculty and staff who had very brilliant ideas (and who debunk with facts and figures the statements of why they needed to close).
It seems President Jones, the Board Chair and others have forgotten that there are HUNDREDS of current students at Sweet Briar College who HAVE chosen to attend a small, rural, private liberal arts college.  There are also HUNDREDS of small, rural, private liberal arts colleges who are open and have smaller endowments than Sweet Briar.
Mrs. Jones, the President's wife, uses some of the same language in the Class of 1969 webpage where she issues a public comment.
Why were the grounds not pristine as they had always been? You noticed the peeling paint, the shabby parlors, the rotting balcony about to fall off of Alumnae House, and that uneasiness grew…. Maybe you just wanted to let this new president know that it was not "the Sweet Briar way" to have the campus looking like this.
Shabby parlors?  "The Sweet Briar Way?" Actually, due to surging enrollment, many of the parlors had turned into dorms and office spaces.  That isn't such a bad thing.  And, yes, deferred maintenance was a problem, but no one had thought to appeal to the alumna who have since offered to organize a Habitat-for-Humanity like work project along with funding to catch up.  Some people find older homes charming….
The President's wife went on to say,
Even though you knew the demographics information: students in 2014 were turning away from single sex colleges, they were flocking to schools in urban and suburban areas that offered more vocational type curricula, they were more concerned about spending their education dollars to be trained for a job than looking for a broad liberal arts education.
Mrs. Jones, you forgot to add the important lack of a Starbucks that your husband was quoted as saying on the call with alumnae about the closure.  Seriously though, there ARE people who choose small Colleges and liberal arts education still thrives.
The announcement of Sweet Briar's closure ends with a quote by another 1969 alumna, Elizabeth H.S. Wyatt '69:
"If we make the decision to close now, we will have a better opportunity to conclude academic operations in an orderly, compassionate and ethical way that pays homage to those who are here today and to those who came before us."
This sounds like someone with their hands folded in their lap, speaking to a child.  Perhaps it was expected that Sweet Briar alumnae would behave like "good girls" and just take this decision and go quietly onto other interests.  But, no, President Jones describes our reaction this way:
"emotional, overwrought, irrational"
Patronizing has never had a better example than this.  This is classic male behavior and language.  "Irrational" is such a convenient word for men, perpetuating their sense of superiority.  This is CLASSIC sexism used to describe essentially what is a different way of being.  One of the reasons we attend Sweet Briar is to learn such things (I was a Psychology major).  Men tend to think they are logical and not use feeling words; women aren't afraid to express and use their emotion. Emotion is the antithesis of logic. When men perceive women as being too emotional (or a way you don't want us to be), men say women are being irrational. Crazy. Wrong. Overwrought.  Minimizing somebody else's feelings is trying to control them. If they no longer trust their own feelings and instincts, they come to rely on someone else to tell them how they're supposed to feel.   I suspect this is how a percentage of our alumnae are feeling right now (I'll refrain from using decade generalizations) because they have people around them telling them how to feel and pointing out those who resist in negative ways.  I hope they can free themselves of this path and find their voice.
The press release regarding the President and Board's refusal to step down refined the term to describe the #SaveSweetBriar movement as:
"well intentioned"
The number of alumnae who turned out to welcome students back from their spring break — traveling far and wide — outnumbered the entire population of campus.  The funds raised in 10 days exceed the entire fundraising goal for the year.  The faculty unanimous voted in opposition to the Board and President.   Dismissing this energy and commitment shows how out of touch the President is with the stakeholders of the institution.
To CBS, Mr. Jones was asked by the interviewer, "Was there anything anyone could do?"  Mr. Jones replied,
"No, there was nothing anyONE could do."
Mr. Jones doesn't think there was or is anything anyone could do because he is surrounded by such a small group of pessimistic people.  In fact, once alumnae, faculty and parents learned of the President and Board's decision, THOUSANDS have rallied and raised MILLIONS.  Clearly he does not see the future and sees nothing that could be done.  The logical thing for him to do is step down and allow those who see a future and have more creative ideas to lead.
These are just a few examples of how NOT to talk about women, diversity and education in 2015.  Certainly not as leaders of an institution with current students, parents, faculty, staff and thousands of alumnae hanging on your every word.
This alumna is embarrassed by your comments and have found myself apologizing to people well beyond the walls of Sweet Briar — including leaders in higher education and the national media.
Who speaks for me?  Saving Sweet Briar!
Stacey Sickels Locke is a proud graduate of Sweet Briar College, Class of 1988.  She served as an employee of the College in the early 1990s working on the $25 million Campaign.  During that time, she solicited many leadership gifts which make up the current endowment and she feels a sense of duty that those donations are not used for the closure of the College or for any other purposes than the donors intended. Since then, she has spent her career building support for higher education and the nonprofit community as a staff member and consultant for boards.  As a volunteer, she has served Sweet Briar since graduation as a fundraiser, admissions ambassador and now advocate for the #saveSweetBriar movement.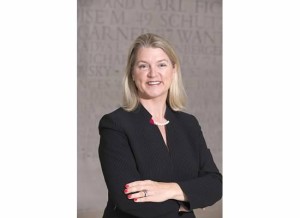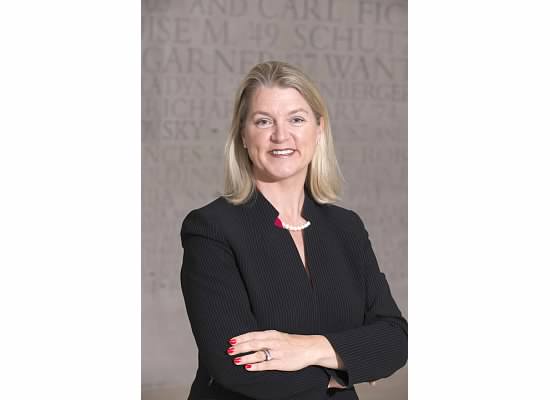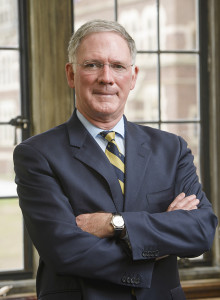 Here is some suggested reading on this topic (and to avoid further embarrassment):
Business Insider:  Dan Gottleib's Analysis on the College Closing
10 Words Every Girl Should Know
How Not to Sound Like a Sexist Jerk
How to Stop Sexist Remarks…One Conversation at a Time
Example of a Male Senator Using a Phrase Offensive to Female Senator
Follow us....






by

Share this....





by

Thanks for sharing!
Comments
comments