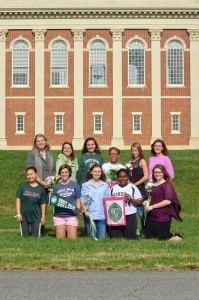 The Council for the Advancement and Support of Education (CASE) prints a monthly magazine for professionals working in Advancement.  I've had the honor of writing for them twice this year about two significant fundraising experiences I've had.  The first was writing about the Largest Gift in the History of the University of Maryland from Brendan Iribe.  While this was an amazing experience personally and professionally, the saving of my College is right up there among my proudest moments.  Below is a link to this month's magazine:
The Dec. CURRENTS is in the mail! Look for must-read story by @StaceySLocke on #SaveSweetBriar @CASEAdvance #casemc pic.twitter.com/T11qXbNPuq

— Ken Budd (@BuddCASE) November 24, 2015
Full Magazine Article Link (scroll down to page 20):  "The Little College that Could… How Alumnae Saved Sweet Briar College"
Online version (without photos):  
 Link to the Digital Edition (for CASE members this may take you to the login screen; for non CASE members,  you can email me [staceysickels @ gmail.com – remove spaces first] for a guest password, but I can't print it here).
I've written at length about the amazing success story of Sweet Briar College here in my blog.  This article is written from my perspective as a professional fundraiser working – as a volunteer – to help save my College. It answers the questions I am often asked by colleagues, "How did you do it?" and "How can I learn from this?"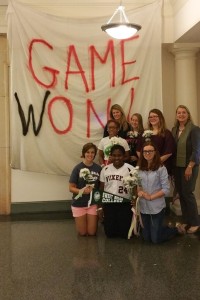 I am very grateful for the opportunity to serve on the Major Gift Committee for saving Sweet Briar and have been asked to serve as a regional representative for the new Alumnae Alliance for Sweet Briar.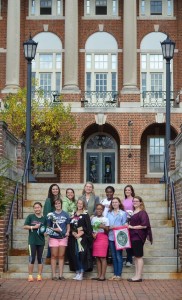 The team at CASE:  Ken Budd, Toni Coleman and Angela Carpenter do an amazing job every month pulling together ideas, authors,  photographs and creative graphic design.  So glad that Becky Johnston-Lambert and Russell Harrison's photo credits are included.  I will share comments below with the CASE editorial staff so thanks for sharing!
Enjoy!  PDF link:  "The Little College that Could… How Alumnae Saved Sweet Briar College"
 Please consider supporting the amazing students, faculty, staff and community at Sweet Briar College.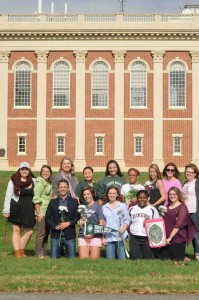 Stacey Sickels Locke, CFRE, is a proud graduate of Sweet Briar College, Class of 1988.  She served as an employee of the College in the early 1990s working on the $25 million Campaign.  During that time, she solicited many leadership gifts which make up the current endowment. Since then, she has spent her career building support for higher education and the nonprofit community as a staff member and consultant for boards.  Stacey is a Senior Director of  in the College of Computer, Mathematical and Natural Sciences.  She is working with the Department of Computer Science on a campaign for a new building, the Brendan Iribe Center for Computer Science and Innovation made possible by  the largest gift in the history of the University of Maryland, $31 million.  She is a member of the Association of Fundraising Professionals (AFP), is affiliated (through the University of Maryland) with the Council for Advancement and Support of Education (CASE) and holds a Certified Fund Raising Executive (CFRE) certification from CFRE International.
Follow us....






by

Share this....





by

Thanks for sharing!